Whitney & Matthew
Invitations often match the personalities of the bride and groom, or at least that of their big day! For Whitney and Matthew, I worked with her to create a fun look featuring a modern grid layout, flowing in romantic touches with fonts that feel soft and classic and in a warm, gold color.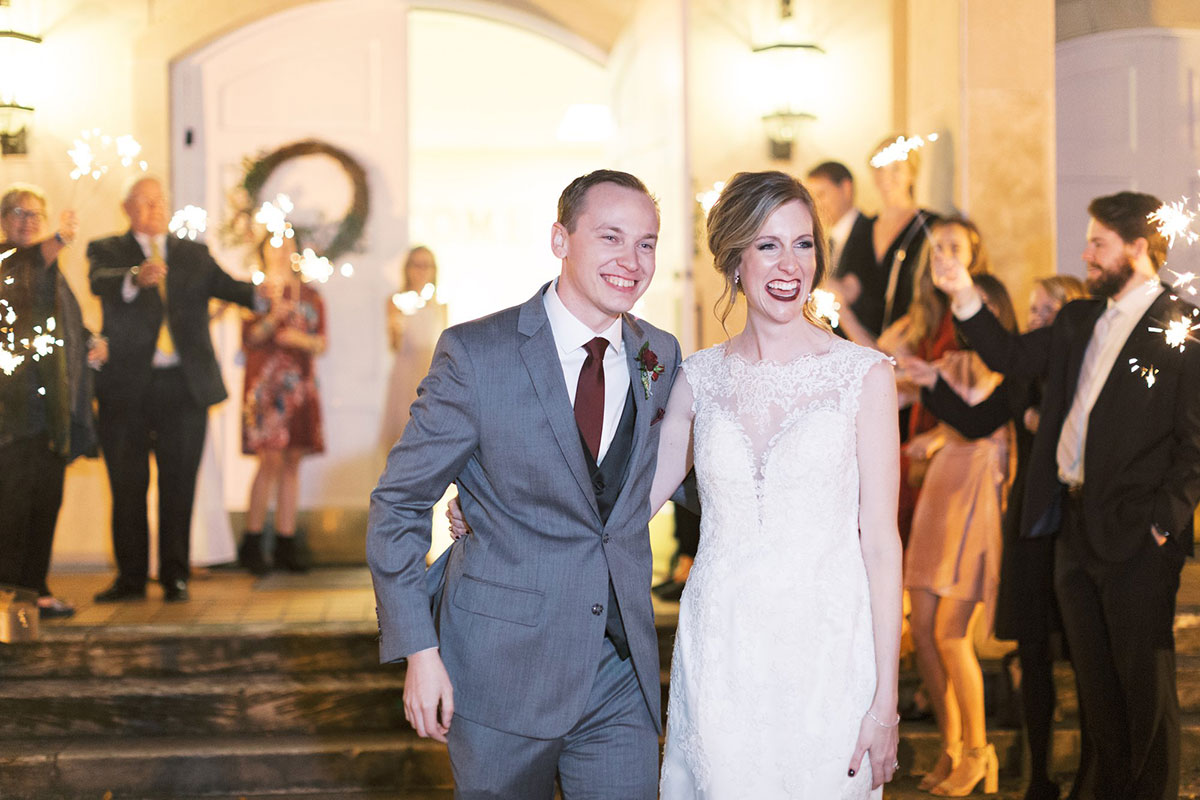 Anna Leigh & Kevon
A beautiful church wedding on a crisp November evening—these details are reflective in the choices made here by Anna Leigh and Kevon to go with rich and bold florals that contrast a warm gold that blankets slightly more formal fonts.
Liza & Trey
This was the very first invitation I was privileged to design! Having known these two for years, it was such a treat to design these special pieces for their big day. For this bride, keeping it simple, clean, romantic, and true-to-herself in wanting a very to-the-point program—is what this custom suite reflected! See more of this design process at my "behind the seen" post for them here.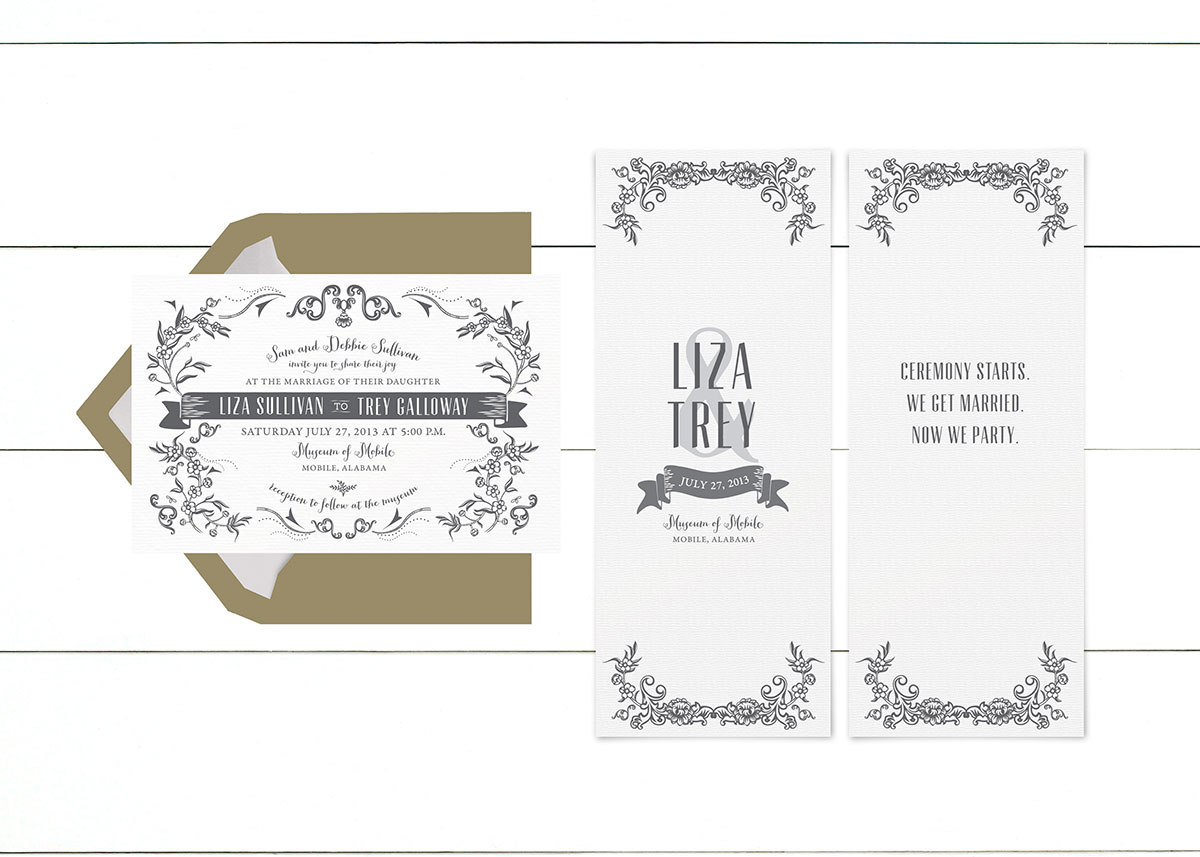 Michelle & Mark
Me and my honey :) Wow—the day came for me to create our wedding invitations, and what a sweet and special joy that was! We were married outdoors, so I knew I wanted something that felt light and airy, also reflective of the fall season, being in my favorite month—October. We also both love birds, so I was sure to find a sweet spot to add in that personal touch too!
Bekah & Jenks
These two are both fun and creative, and always laughing. I've known Jenks and Bekah since college, and getting to incorporate their fun style and sense of humor and playfulness into their wedding suite was a new style for me to work on, and one I really loved!
Ashleigh & Mark
For Ashleigh and Mark's big day, I was able to create a more expanded wedding suite than ever before. Additional pieces not shown: thank you notes, save-the-date card, peanut tags, ice cream cup labels, and thank you gift art.
For their significance to the bride's hometown and wedding location, peanuts were added to this suite for a more personal touch. See more of these images and read about our design process in creating elements for their wedding day at this behind the seen post.